Description
Custom Built to order. Build time is 4-10 weeks!
These Headlights are for 14-15 Honda Civic coupe only.
Brand new Headlights included
plug and play
Options
Demon Eyes
Demon Eyes is the Ability to make the jewels change colors. it issei's controlled using your smart phone and downloading an app. you can select any single color or over 200 different patterns.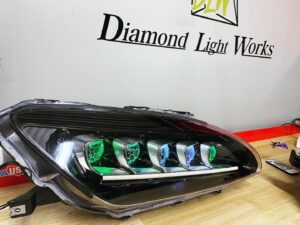 etched Lenses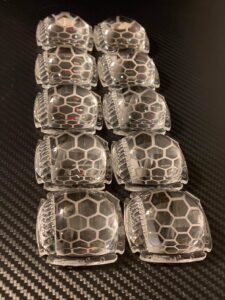 Led Strip
Led strip will be mounted on jewel projector shroud. Adding this options will require some wiring involved. you will have to tap into your turn signal wire as well as your parking light wire.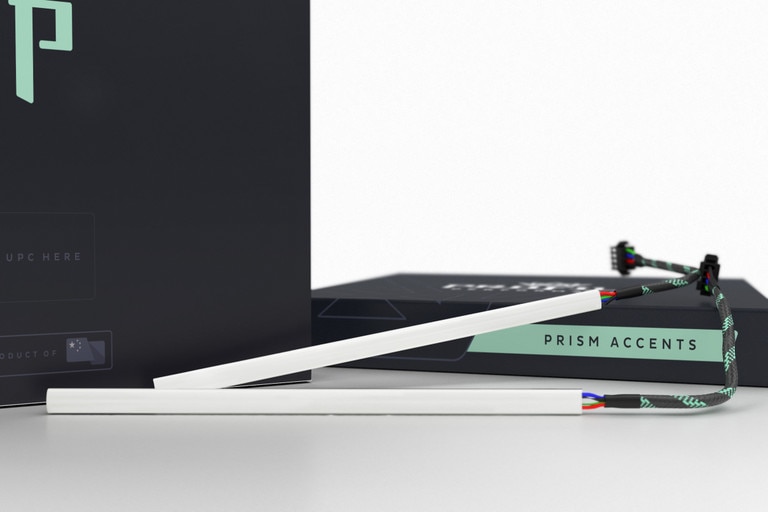 Disclaimer
Jewel Eye Condensation
Due to how much of the rear housing has to be cut out to fit jewel eye projectors the original seal of the headlights is compromised. We use adhesive silicone to seal up  the rear housing after cutting it out to make clearance for the jewel projector. We have been doing this method for a very long time and have had good results. If your headlights are fogging internally, this is simply the sealant not being completely cured (dry) yet. Avoid any rain for at least 2 weeks with exposure to heat outside, and any signs of fogging inside should be gone by then. Jewel Eye headlights require heavy modification to the rear housing and may develop condensation under heavy rainfall or to a high humidity outside environment. This is unavoidable and we will not accept any warranty repairs for these issues.
Jewel Eye Adjustment
Some of our Jewel Eye headlights retain factory adjustment. Use the factory adjustment sprocket on the rear of the headlight to raise or lower the lights. Jewel Eye headlights have very tight fitment tolerances in the housings they are retrofitted in, adjustment range will be limited when compared to the stock housings. Do not overspin the adjustments, you will strip out the threads or drop the entire assembly entirely. The lights will have to be repaired at your cost.
If you have a static-fit type build, shimming the headlights may be required to obtain proper beam height level, it may take some tinkering to get where you want. Using washers, the headlight can be angled up or down to compensate for any alignment issues. Cutting larger holes on the mounting points of the plastic headlight housing itself can also help to get the lights lined up. On models that we offer that are of static-fitment, it is specifically stated on the product page that the headlights will require fitting/modification for proper beam level, there should be no
Jewel Eye Cosmetics
We use used oem Acura jewel projectors for all the jewel retrofits. Some cosmetic blemishes and/or signs of use are to be expected on the jewel eyes. We try our best to pick out the best possible projectors possible since brand new ones are out of the question because brand new oem lights are about $2000 a piece.